Welcome to the DATA Lab at the Heinz College of Information Systems and Public Policy at Carnegie Mellon University.
Our group is interested in understanding, modeling, and leveraging data toward solving real-world problems involving massive and/or streaming data.
We specifically focus on discovering the trends and patterns in the data toward identifying rare, anomalous, fraudulent, and/or emerging events.
Our goal is to invent effective and scalable computational methods for mining and learning from multi-modal data; including graphs, time series, and meta-data.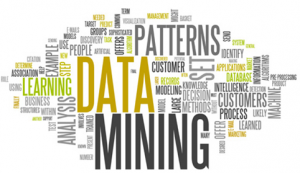 Research Areas
Data Mining and Knowledge Discovery
Network Science
Machine Learning
Big Data & Statistics

Large-scale Graph Mining
Pattern Discovery
Anomaly & Event Detection
Social and Information Media Analysis
Address
We are located at Hamburgh Hall 3rd Floor, Room 3037.
Legal Info
Please refer to CMU's legal hub for details.